Bidfood Charity Golf Day 2022
14th October 2022
WAVE attended the Bidfood Charity Golf Day during mid-September. The event focused on raising money for the charity Hospitality Action, and raised just over £33,000, of which £27,000 will be donated to Hospitality Action and £6,000 will be donated to team nominated charities.
Hospitality Action is a charity focused on providing assistance to all who work, or have worked in the hospitality industry. They provide financial support and grants to those in poverty or those dealing with physical or mental health conditions, as well as people facing addiction or family problems. When it is no longer possible to work, hospitality action can help people to prepare for the next phase of their life.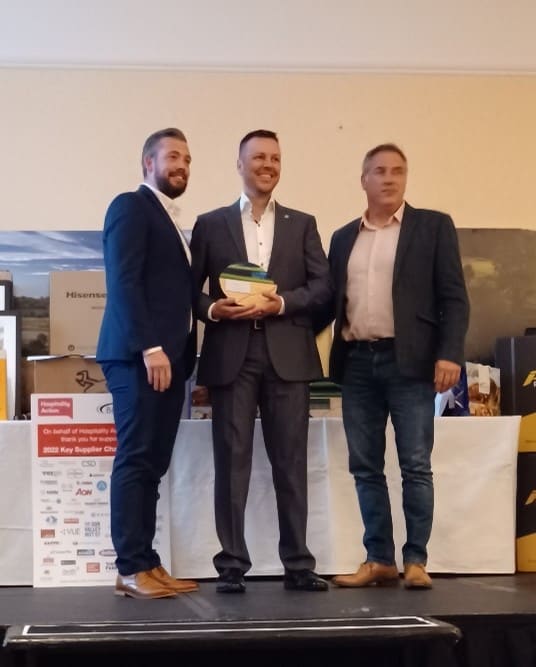 As part of the fundraising event, Bidfood's held an awards ceremony for their suppliers. WAVE were awarded the New Supplier of the Year award. WAVE Director Alan Saban can be seen pictured above, alongside Bidfood Directors Lee Bennet & Philip Atyeo. We are extremely proud to have had our efforts recognized by our newest partner and customer. WAVE would like to congratulate all of our employees who have worked towards this achievement.